Prep time: 10 minutes Total time: 15 minutes Yields: 2 small jars
As you know, breakfast is the most important meal of the day. So why not start the day with a delicious overnight oats recipe. It's quick, easy and most importantly you can take it with you, if you're short on time in the morning.
Ingredients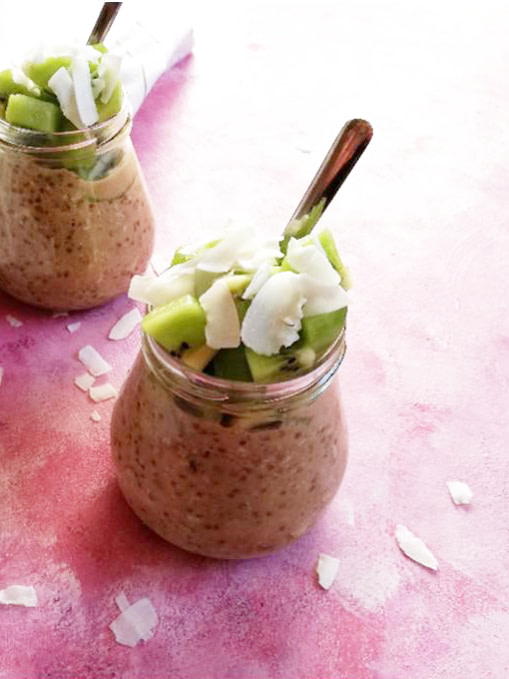 For overnight oats:
½ cup oats
¼ cup coconut yogurt
½ cup water
½ cup coconut water
1 tbsp chia seeds
1 mashed banana
1 tsp of sweetener (optional, if you like it sweeter, maybe use coconut syrup)
½ tsp cinnamon
pinch of salt
For toppings:
2 kiwis
¼ cup coconut flakes
more coconut yogurt (if you'd like)
Directions
Put all the ingredients for overnight oats in a jar and mix well.
Leave it in the fridge to soak overnight.
The next morning put it into jars, add some more coconut yogurt (if you'd like), peeled and cut kiwi, and sprinkle coconut flakes on top.
Enjoy your yummy and filling breakfast with great health benefits of mushroom extracts!